The New Polaris Ranger EV: 'Quiet for the Hunt and Clean for the Land'
The Polaris Ranger is one of the most popular UTV models. It's a great side-by-side for trail riding as well as utility work. Now, it also comes with an electric option. This December, Polaris and Zero Motorcycles are teaming up to bring consumers a brand new Polaris Ranger EV.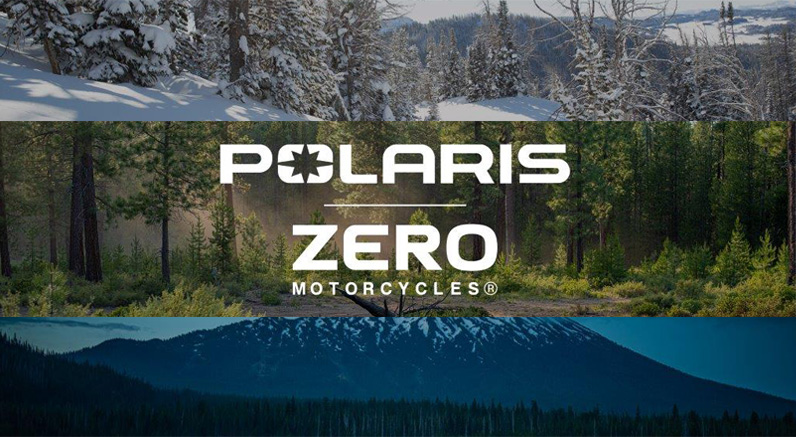 It's not crazy to imagine why an electric Polaris Ranger is a good idea. First of all, the entire automotive industry has already begun to make a massive shift toward electrification. So why shouldn't other gas-powered machines begin considering the big change as well?
A Polaris and Zero Motorcycles collaboration
In September of 2020, Polaris announced that it's teaming up with Zero Motorcycles for a lineup of fresh recreational off-road EV models. First up the Polaris Ranger EV, set to debut in December 2021.
RELATED: Owners Disagree on the Most Reliable ATV Brand
"All of us at Zero Motorcycles are delighted and honored to be a part of this industry-changing strategic relationship with Polaris as we collaborate and co-develop the technologies and vehicle platforms that will power the future of electrification in powersports,"

Zero Motorcycles CEO Sam Paschel
Polaris and Zero Motorcycles signed an agreement that will keep them in collaboration for the next decade. During that 10-year relationship, the two brands plan to work together to build new EV versions of popular powersport and off-roading machines. Snowmobiles, ATVs, and other off-road vehicles are all expected to result from this teamwork.
With the partnership between Polaris Off-Road and Zero Motorcycles, we will see a "transformative" combination, according to Polaris. Polaris's leading status in the industry and Zero's "proven technology in electric powertrains" will work together to bring a heavy-hitting EV lineup to the Polaris Off-Road collection.

Vehicles are being developed as we speak. In fact, both Zero and Polaris are working together to introduce new electric vehicles to the lineup in late 2021. These will be the first of what the brands expect to be a long line of premium electric off-roaders. One of the first to debut this winter is the Polaris Ranger EV.
RELATED: Each Iconic Toyota Land Cruiser Generation Explained
Polaris' New Electrification Strategy––rEV'd up
The new campaign gets the name "rEV'd up." The Polaris Off-Road brand's electrification strategy already got its start. However, a new partnership with Zero should propel things forward into an even more electrified future.
In fact, Polaris plans to dominate the market space. As the powersports EV leader, the brand can offer its customer base more EV options. To that effect, the brand states that by 2025 each of its core product segments will have an electrified option.
RELATED: This Woman Lives Full-Time in a Converted U.S. Navy Ambulance Camper
"You no longer need to sacrifice power or performance when choosing electric. The RANGER EV features a powerful 30 HP engine, box capacity of 500 lb and towing capacity of 1,500 lb, making it more than capable for tough tasks."

Polaris Off-Road
Buying an electric recreational off-road vehicle
For many ATV and UTV enthusiasts, the thought of an electrified Polaris Ranger might feel a bit off. However, there are many advantages of buying an electric recreational off-road vehicle. Due to the fact that times are changing, the earlier ATV and UTV manufacturers get in the EV game the better the products will be over the next few years as they perfect the new models.
Additionally, Polaris reports that the Ranger EV boasts best-in-class performance. In fact, real owner reviews of the current Ranger EV say "We use the Ranger EV for everything from hauling rock to loading up a log-cutting crew to rolling the trash cans to the road. I wish I had bought it earlier. I really like the fact that it is electric."
RELATED: Does Toyota Motor Corporation Make a Motorcycle?
Of course, we expect the all-new release in tandem with Zero Motorcycles expertise to pop off even better than the existing model. That typically means smoother performance, better power, and increased capability. However, at this point it's still mostly a guessing game. One thing is clear, and that is that with a fully electrified powertrain the Polaris Ranger EV is "quiet for the hunt and clean for the land."